Already raised over $1,500,000, invest in Gameflip today! Learn More >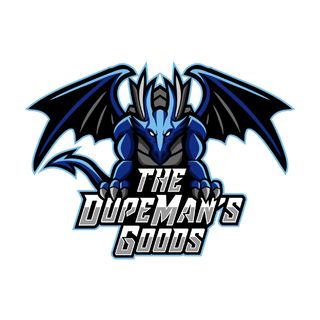 Languages
English (Fluent)
About
Selling online since 2018, The Dope Man's Goods has become your one stop shop for numerous in-game items and collectables
Games included in our store:
Pokemon TCG (Can provide timestamps for each item)
Pokemon TCGO (Codes ranging from 2014+)
Pokemon Sword and Shield (Event + Smogon Builds)
Pokemon Brilliant Diamond and Shining Pearl (Smogon Builds)
Rocket League (Xbox)
Online time is almost non-existent these days. Please message before purchasing any digital goods, odds are they will be cancelled if you do not. I do not have the time to sit on Rocket League anymore.
Purchases will be processed as soon as possible. Physical goods will only be sent weekdays via USPS. I apologize for the inconvenience and any cancellations this has caused. As always, digital codes are automatically sent upon purchase.
Bundling is encouraged and is available prior to purchase only. Thank you for shopping at The Dope Man's Goods.
Load more...
Feedback ratings
Good
Neutral
Poor
Ratings
Sold