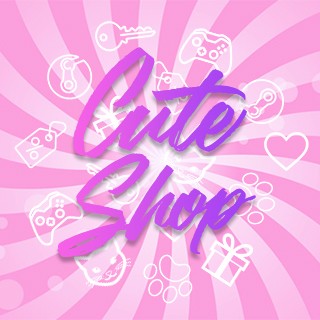 Languages
English (Conversational)
About
🌸Welcome to my Cute Shop! I'm glad to welcome you! 🌸

In my store you can purchase:

✔️Keys to the game on Steam and other platforms
✔️Sets of popular games at an attractive price
✔️Sets and icons for different games

🌸Delivery
Some of my products have ❗instant delivery❗, so I will not delay you with the purchase.
The rest of the goods are delivered on the ❗one day❗, as these goods are quite expensive and have a number of restrictions that are necessary for their work. I need to ask the buyer about the possibility to use this product, as it happens a lot of purchases due to carelessness.
I try to do all the replacements and returns as soon as possible. Unfortunately, this is not always possible, as sometimes I have night time or university classes.
Thank you for understanding! 💗

❗Absolutely every buyer I put a rating.

🌸I never give neutral or bad reviews due to waiting for confirmation of the goods, so you can safely check the goods for three days. But it is better to confirm as soon as possible :)

🌸Rating
At the moment, the rating of my store is 2700+
😊99.4% are positive feedback from buyers and sellers.
😐0.5% is neutral feedback, often left in error or due to one non-working key in the set (reminder: you can write about a non-working key and I will replace it for you)
☹️0.1% people who took advantage of the situation and put a rating without giving reasons (with such people, our cooperation is terminated)

🌸I do not refund money for a product if:
❌You bought a product by accident
❌Your brother / son / relative accidentally bought our goods from your account
In these cases, you can always put the goods on sale or give to a friend :)

💗Enjoy your shopping!

Load more...
Feedback ratings
Good
Neutral
Poor
Ratings
Sold